IT'S THE MOST WONDERFUL TIME OF THE YEAR……
*Record scratch*.....and the most expensive.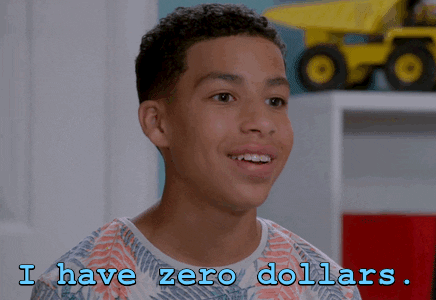 With the holidays fast approaching, whether you participate or you don't, Christmas time is arguably the most expensive time of year. Mom, dad, your new boo and even your sister all need presents and lets be real…nothing is cheap anymore.
So after a brief hiatus I'm back and I feel inclined more then ever to help you build and maintain your budget. After having one of the most expensive years of my life, I'm coming out on the other end unscathed and ready to share. Weddings aren't cheap, honeymoon's definitely aren't cheap either and rent and hydro bills don't stop because you decide to throw the MOST expensive party ever.
I could not have done all of this without a budget, multiple actually, so the power of budgeting isn't just a concept that sounds great. When put to use correctly it can yield great results. So I'm here to simplify the process of budgeting and make it less scary adult responsibility and more quick monthly task.
BUDGETING 101-simplified
I'm going to make this as simple as I can. PEN AND PAPER SIMPLE.
PLAN YOUR SPENDING

PLAN YOUR SAVING OR DEBT REPAYMENT

SPEND.
These three simple principles are the vary simplified explanation of what your MONTHLY budget should consist of. Of course… I'll explain.
PLAN YOUR SPENDING
Have a seat, take out your pen and paper and mark down all of your expenses. Every month I know that I have fixed expenses, those consist of:
Tithe's or giving.

Rent

Hydro

Groceries

Gas

Parking

Phone bill

Cable and Internet

Insurance
These are expenses that are consistent and predictable monthly. I know the cost of these and I can anticipate them. I take these from my expected monthly income and set them aside so that when the time comes I'm able to pay them. FOR me this looks like splitting these bills between two pay cheques and storing the money in an easily accessible savings account until it's time to make my payments.
This is also where you plan on any flexible expenses such as licence plate renewal, dentist appointments, oil change, birthday presents etc.
Which is why its so important to make new budgets for every month because the world is an ever changing place and no budget will stay the same forever, life always happens. But when we plan for things it makes it a whole lot easier.
2. PLAN YOUR SAVING OR DEBT REPAYMENT
I would like to point out that if you know me or have read any of my previous posts, you would know I'm not of the belief that saving and paying off debt at the same time is a good idea. After you have saved your $1000 emergency fund for life's lovely pop ups, I suggest you start paying off debt before attempting any personal savings.
Now that thats out of the way, this is the part of your budget where you focus on wherever you're at.
IF YOUR SAVING…
Take the leftover total after all your fixed and flexible expenses and disburse accordingly towards your set monthly savings goals.(Retirement, vacation, house downpayment, upcoming large purchase etc)
IF YOUR PAYING DOWN DEBT…
Take the leftover total after all of your fixed and flexible expenses and disburse accordingly towards your set monthly debt repayment.(Remember to line your debts up smallest to largest and pay them on that order as well)
3. SPEND
This is something that is going to be personal to you and where you're at in your financial journey. I do genuinely believe that we work hard and should be able to enjoy the fruits of our labour. However with money comes responsibility. "Spend" is where I would suggest you allocate a monthly spending budget. This is your money that you can use for whatever you want Wendy's, a night out, nails or whatever tickles your fancy.
Personally (since your curious) I allocate $200-$300 a month to spending depending on my monthly income. This helps me have limits but also not feel stretched too thin. I don't feel horrible when I buy that caramel brûlée latte. This is my spending money and since I've taken care of all of my responsibilities above I can choose to do with it whatever I like.
I recommend you take out all your spending money because swiping or tapping a card is way too easy and the accountability is so low once the money is gone. When this money is done, it's done. Self control is important.
Once you have done these three things all your monthly income should be accounted for, no dollar should be left over…every dollar has a home.
FINAL THOUGHTS
None of this will work if you choose to take only bits and pieces. Monthly budgets may take 30 minutes to an hour of your time a month but provide so much reassurance when followed correctly.
I don't know about you, but when my bills are paid and money is saved life is a lot more enjoyable.
Until next time,
Cass
Attached are links to make budgeting simple if pen and paper aren't your thing. The same above concepts apply, these means may just be more accessible to some.
Every dollar website (There is also an app)
Mint
https://www.mint.com/budgeting-3/simple-budget-template-budgeting-made-easy
Smartsheet
https://www.smartsheet.com/top-excel-budget-templates#household-expense-budget